Welcome To The Melton & District Furniture Project!
This is the official website of the Melton & District Furniture Project. We hope that the following information will help you to use our services.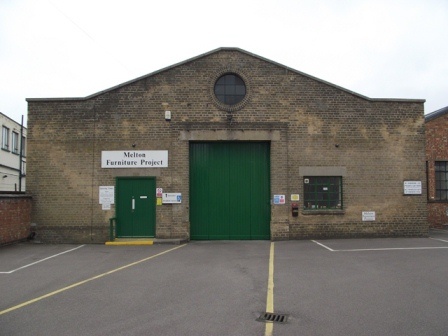 An introduction to the Project.
The Project collects unwanted good quality furniture, electrical goods, and bric-a-brac for re-distribution to people in receipt of any state benefit, or proof of low income as well as the general public.

The Project operates a daily - Tuesday to Friday - collection and delivery using its Ford Transit 3.5 Tonne Luton Box Van and works on an established schedule Melton Mowbray town, it's district and Rutland.

The Project receives funding from Melton Borough Council, Rutland County Council and the Project self-generates 80% of its total income.

The Project relies on unpaid volunteers and has five paid part-time members of staff.
© 2001 - 2019 Melton And District Furniture Project - All Rights Reserved.
Melton And District Furniture Project and the Melton And District Furniture
Project Logo are trademarks of Melton And District Furniture Project
in the UK and/or other countries! Designated trademarks and
brands are the property of their respective owners.

Charity Registration Number: 1086010
Company Registration Number: 4105094